A FAMILY TRADITION SINCE 1987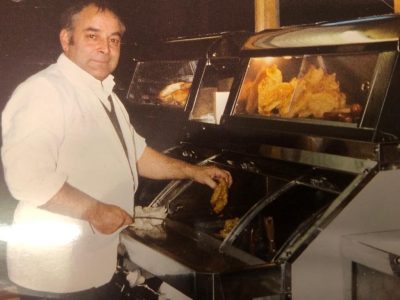 IT ALL BEGAN WHEN ARMANDO ANDREUCCI AND HIS FAMILY
WERE ON A DAY TRIP TO DUNBAR AND INSTANTLY FELL IN
LOVE WITH THE TOWN.
IN THE 60'S ARMANDO LEFT HIS HOMETOWN OF PICINISCO,
SOUTH OF ITALY TO EMBARK ON A NEW LIFE IN SCOTLAND.
FAST FORWARD TO 1987, HE DECIDED TO PURCHASE WHAT
WAS THEN CALLED 'THE OCEAN' A FISH AND CHIP SHOP
SITUATED IN THE HEART OF DUNBAR HIGH STREET.
THROUGH SHEER HARD WORK AND DETERMINATION WITH
THE HELP OF HIS WIFE AND YOUNG SON ADRIANO THE
BUSINESS GREW TO BE VERY SUCCESSFUL AND WELL
KNOWN IN THE COMMUNITY.
IN 2001 HE HANDED THE REINS TO HIS SON AND DAUGHTER
IN-LAW. TO PUT THEIR OWN MARK THEY DECIDED A REFIT
WAS IN ORDER AND ADRIANO'S WAS BORN.
ADRIANO AND MARISA CONTINUE TO EXPAND THE
BUSINESS, WORKING HARD TO SERVE GREAT FOOD AND
GREAT SERVICE TO THE PEOPLE OF DUNBAR AND BEYOND.

Order online direct from us to get all the latest offers and collect loyalty points with every order.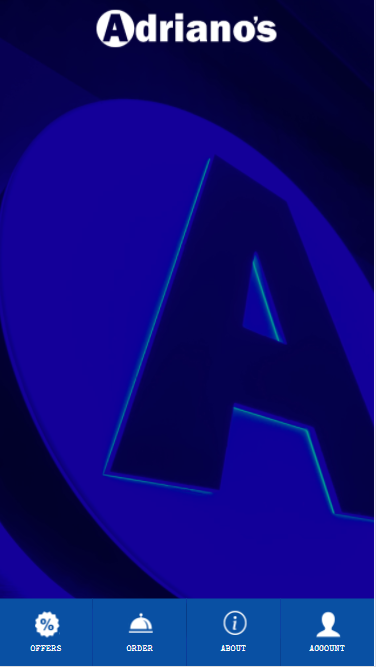 Download our free app to order on the go. Available on both Apple & Android devices via the App Store and Google Play Store.
139 High St,
Dunbar
EH42 1ES
Call: 01368 862791